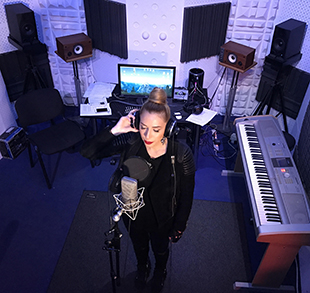 23.03.2017
Artsvik came up with a new idea – Celebrate Diversity Challenge
Inspired by the slogan of this year's Eurovision Song contest, Armenia's representative Artsvik came up with an idea of a new project – the Celebrate Diversity Challenge that will champion our traditions and musical heritage.
Each time Artsvik will turn to one of the participants of ESC 2017. She will sing a traditional song from their country and challenge them to sing a traditional Armenian song of their choice.The first country on Artsvik's list was Germany. Artsvik sang "Das Wandern ist des Müllers Lust" challenging Levina, who presented her unique cover of "Kaqavik".
The challenge has gone viral and fans can't wait for new covers. Follow Artsvik on social platforms to see which countries will be challenged next!