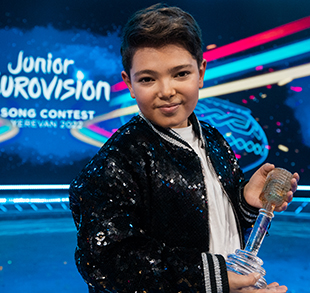 11.12.2022
Lissandro from France wins the 20th Junior Eurovision
Lissandro from France wins the 20th Junior Eurovision Song Contest with his song "Oh Maman". Armenia's representative Nare finished second.
The professional jury gave Lissandro 127 points, the online votes amounted to 71. Lisandro became the winner with a total of 203 points. Nare finished the second in the contest with only 23 points behind.
Armenian jury included producer David Badalyan, the winner of the Junior Eurovision 2021 Malena, Armenia's representative in Junior Eurovision 2011 Dalita and singers Brunette and Nare Elizbaryan.