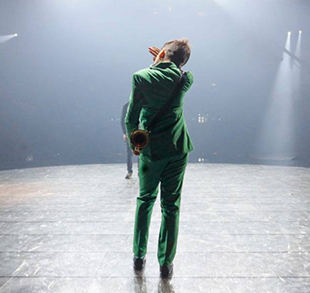 23.11.2018
Junior Eurovision online voting kicks off
Days ago, the Armenian delegation arrived in Minsk, Belarus, which hosts the Junior Eurovision 2018. After a warm reception at the airport, the delegation participated in the opening ceremony of the Junior Eurovision Song Contest.
On the next day, L.E.V.O.N's first rehearsal took place at Minsk-Arena. You can watch it on the official YouTube page of the Junior Eurovision following this link. On November 23, Levon will meet the Armenian community of Belarus.
Few days remain until the Junior Eurovision Song Contest. On November 24, the jury show will take place and the international jury will evaluate the performances.
This year, TV viewers can choose the winner of the contest via online voting. Regardless of the place of residence, starting from 23:00, November 23, everyone can vote on the website jesc.tv.
After watching the performances, it is possible to vote for three, four or five preferred participants. The online voting gives an opportunity to support also the participant from your country. The people living in Armenia will have the chance to vote for L.E.V.O.N, representing the country.
The voting will end on November 25, right before the Junior Eurovision Song Contest, and will reopen after all the performances. This time the voting will last for fifteen minutes.
The Junior Eurovision Song Contest will be live on the First Channel at 19:00, November 25.