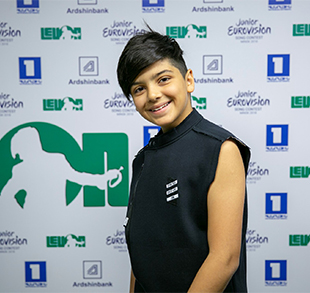 16.11.2018
Press conference ahead of Junior Eurovision 2018
The Armenian delegation to the Junior Eurovision Song Contest 2018 held a press conference on November 16.
Armenia's representative L.E.V.O.N said that he was determined. Asked if he was going to take a lucky charm with him to Minsk, he answered that he did not believe in it, but thought that his song and dance can achieve the desired victory.
Armenian audience has a possibility to vote for our participant. The online voting on the official website of the contest www.jesc.tv will start on November 23.
Head of the delegation Davit Tserunyan talked about the show. "We are going to have interesting solutions. Levon will be alone on the stage, but we will have an original dance show using giant LED screens. Levon's image will not be changed, as the public already loves it," said Tserunyan.