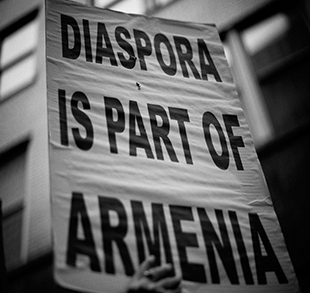 Armenian Diaspora
Currently Armenian population around the world is estimated to be over 11 million. As the result of the Armenian Genocide in 1915, Armenians spread all over the world creating the Armenian Diaspora (Spyurk).
Less than the half of the world's Armenian population lives in Armenia (about 3.2 million). Approximately 130, 000 live in Nagorno Karabagh, 120, 000 in Javakhk and around 7 million elsewhere.
The largest Armenian community is currently in Russia with over 2 million Armenians. Los Angeles, California is the second largest Armenian community outside of Armenia after Moscow. Glendale, California is the third one. After come France, Argentina, Lebanon, Syria, Iran, Turkey, Canada, Ukraine, Greece, and Australia.
Ministry of Diaspora of the Republic of Armenia was formed since October 2008 aiming to unite and strengthen relations between Armenia and Armenian Diaspora. It has been established in order to engage all Armenians around the world to partnership connecting the nation.
Armenian Diaspora Map