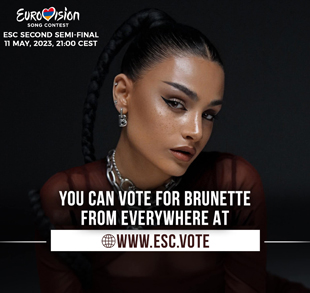 11.05.2023
How to vote from the rest of the world
How to vote from the rest of the world?

Armenia's representative, Brunette, can now be supported through voting from non-participating countries. To cast your vote, simply visit https://www.esc.vote/ and ensure that your credit and mobile cards are internationally recognized. For instance, if you are voting from the US, your credit and mobile cards must be American.

Each credit card allows you to cast up to 20 votes at once. This implies that if you want to vote for Armenia 20 times, the votes must be cast simultaneously, as you cannot vote twice from the same card.

All votes from non-participating countries will be combined and will have a power of 1 voting country.