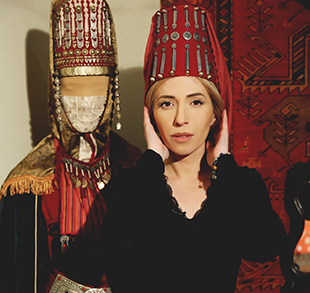 25.03.2017
Artsvik's second challenge to Cypriot delegate Hovig
Armenian delegate at Eurovision Song Contest Artsvik continues "Celebrate Diversity Challenge" initiative, this time challenging representative of Cyprus at Eurovision, Hovig, who is of Armenian origin. Within the framework of the challenge, Artsvik performed a popular Cypriot song (Το γιασεμίν - THE JASMINE).
To recap, Artsvik had recently announced about launching a new Eurovision challenge, calling all participants of this year's contest to celebrate diversity, proving that diversity can join everybody. Artsvik's first challenge was to Germany's delegate Lavina, who was delighted to accept the challenge and performed Armenian "Kaqavik" song.
26.03.2017 UPDATE
Representative of Cyprus at Eurovision 2017 – Hovig accepted Artsvik's second challenge, performing "Yeraz im Yerkir".