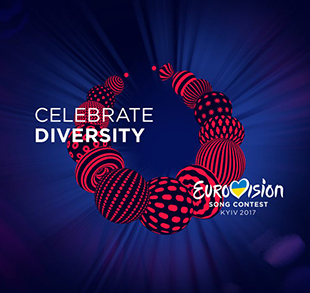 31.01.2017
Eurovision 2017: Armenia to perform in the First Semi Final
Armenia's delegate at Eurovision 2017 Song Contest Artsvik will perform at the First Semi Final scheduled on May 9th. At this stage of contest, Armenia will compete with Montenegro, Finland, Georgia, Portugal, Belgium, Sweden, Albany, Australia, Azerbaijan, Cyprus, Slovenia, Moldova, the Czech Republic, Latvia, Iceland, Greece and Poland. The Second Semi Final will be held on May 11, with participation of Germany, France, Ukraine, Macedonia, Malta, The Netherlands, Serbia, Denmark, Russia, Romania, Hungary, Austria, Ireland, Switzerland, Estonia, Israel, Bulgaria, San Marino, Lithuania, Croatia, Norway and Belarus.
The running order will be revealed in March, once all the participating states submit their songs. The overall number of participating state in "Eurovision 2017" is 43.
The contest slogan for this year is "Celebrate Diversity", based on last year's theme "Come Together". The slogan calls for European, as well as other countries to come together and celebrate similarities and unique differences, as well as enjoy fine music.
This year's event logo design is based on the image of traditional Ukrainian bead necklace – a symbol of health and beauty. Each of the beads has a unique design, yet they become complete when joined together.
«Եվրատեսիլ-2017» երգի միջազգային մրցույթին Հայաստանը կներկայացնի Առաջին ալիքի «Դեպի Եվրատեսիլ» մրցույթի հաղթող Արծվիկը: Մրցույթն այս տարի կանցկացվի մայիսի 9-ին, 11-ին և 13-ին Կիևում:
Artsvik -winner of First Channel contest "Depi Evratesil" will be Armenia's delegate at Eurovision 2017 Song Contest. This year's Contest will be held in Kiev on May 9, 11 and 13.
More details available at www.1tv.am and www.eurovision.am.