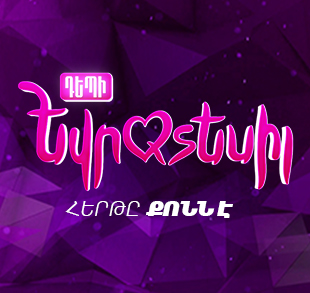 27.10.2017
New Season of Depi Evratesil on the Public TV
The winner of Depi Evratesil will represent Armenia in the international Eurovision 2018 Song Contest. The Public TV Company starts accepting the applications from the participants of the new season of Depi Evratesil.
In this season, the singers will be able to perform their own songs and take the song to Eurovision 2018 in case of winning. The song must be written specially for the project or not performed before.
The applications must be submitted by December 15.
The participation application must be completed by December 15 on www.eurovision.am. For further details please call 091 65-00-15 or send an e-mail to [email protected].