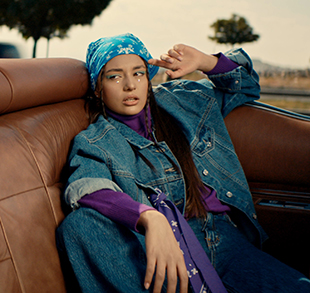 12.11.2022
"DANCE!". Nare's Eurovision song has premiered!
Today Nare Ghazaryan 's Eurovision song and music video have finally premiered. Nare is Armenia's representative in Junior Eurovision 2022. Songwriters of "DANCE!" are Grigor Kyokchyan and Nick Egibyan, the lyricist is Grigor Kyokchyan. Director of the music video is Aramayis Hayrapetyan.
The 20th Junior Eurovision will host participants from 16 countries, united under the promising slogan "Spin The Magic". This year's symbol is a colorful spinning top. The participant countries are Albania, Ireland, Italy, Spain, Poland, Armenia, North Macedonia, Kazakhstan, Malta, Netherlands, Portugal, Serbia, Ukraine, United Kingdom, Georgia and France.
The long-awaited event of the year will take place on December 11th, 19:00, at the Karen Demirchyan, Sports and Concerts Complex.