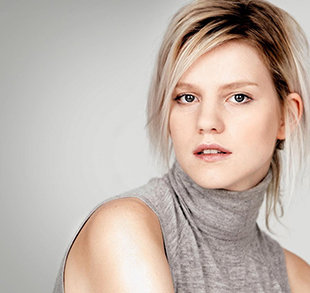 11.04.2017
Germany's delegate at Eurovision 2017 to arrive in Armenia
Within the framework of Eurovision promo tour, Germany's delegate at Eurovision 2017 Levina will visit Armenia on April 13. During a two-day visit Levina will meet with Armenian Eurovision fans, as well as get to know Armenian culture and history. She will pay a visit to Komitas Museum- Institute, meet with students at Tumo Center for Creative Technologies. Apart from this, Levina will give an interview to a number of local media representatives.
To recap, as part of her Eurovision challenge initiative, Armenian delegate at Eurovision Artsvik had addressed the first challenge to Levina, who in response performed "Kaqavik" by Komitas, which was received by Armenian fans with great enthusiasm.
The upcoming visit will enable Levina to acquire knowledge about Armenian music, why not present another performance in Armenian.