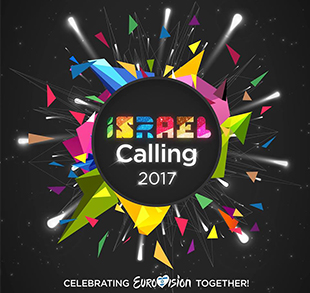 05.04.2017
Artsvik to represent Armenia at Israel Calling
Armenian delegate at "Eurovision 2017" Artsvik is currently in Israel and will today perform during a Eurovision event known as "Israel Calling".
For the purpose of participating in this event representatives of this year's Eurovision Song Contest have arrived in Israel: contestants are from the following countries: Austria, Armenia, Belarus, Belgium, Bulgaria, Czech Republic, Denmark, Finland, France, Macedonia, Georgia, Germany, Ireland, Latvia, Lithuania, Moldova, Montenegro, Norway, Poland, Romania, San Marino, Serbia, Slovenia, Spain, Sweden and Switzerland.
Eurovision contestants have already managed to meet with representatives of local and international media.They have as well visited Eurovision Park where each planted their own tree by expanding Eurovision Park geography.
"Israel Calling" – the Eurovision event is being held for the second time already.
Learn more at www.1tv.am, www.eurovision.am , as well as through Artsvik's official pages Facebook, Instagram, Twitter: