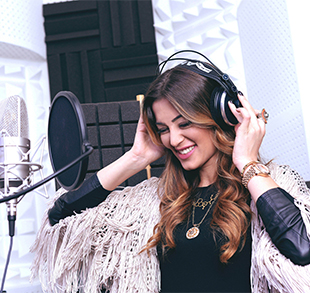 13.10.2015
The Public TV Company of Armenia announces a contest for songwriters
The Public TV Company of Armenia is excited to announce a contest for the Armenian entry song in Eurovision 2016! The contest is open to songwriters – composers and lyricist from all over the world. We are waiting for your ideas and songs!
Here are the criterias for the entry song:
The songs entered for the Eurovision Song Contest 2016 must not have been commercially released and/or publicly performed, in full or in part before 1 September 2015.
The maximum duration of the song is three minutes.
Each Participating Broadcaster is free to decide the language in which its artist(s) will sing.
The lyrics of the song should not contain speeches, gestures of a political or similar nature, swearing or other unacceptable language. No messages promoting any organization, institution, political cause or other, company, brand, products or services shall be allowed.
You can submit your work to [email protected] no later than 23:59 CET, November 13. Attached, please include the copyright documents and your contact information.
For questions please contact [email protected] or [email protected] .