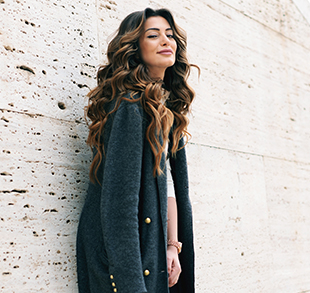 13.10.2015
Iveta Mukuchyan will represent Armenian in the Eurovision Song Contest 2016
A few minutes ago the "Profession – journalist" TV show aired on AMPTV, revealing the name of the Armenian entry for the Eurovision Song Contest 2016. Iveta Mukuchyan will represent Armenia in Europe's favorite TV show!
"I'm very happy, thankful and honored to be chosen by the Public TV Company of Armenia to represent Armenia in Eurovision 2016. I love Eurovision and it's amazing to get a chance to represent my country on the big stage. Your support is very important to me, so I hope you will be next to me on this responsible and important journey."- says Iveta.
Also, today the Public TV Company of Armenia announces a contest for songwriters. You can submit your work to [email protected] no later than November 13. For detailed information please visit www.1tv.am or www.eurovision.am .
Iveta Mukuchyan was born in 1986 in Armenia. When she was 5 years old her family moved to Germany, but after living there for 20 years Iveta decided to come back to her motherland – Armenia.
Iveta studied at the State Conservatory after Komitas in Yerevan. In 2012 she participated in the "Voice of Germany" reaching all the way to the live shows.
Today, Iveta is a well-known and loved singer/songwriter not only in Armenia, but also in Europe. She is a role model for many young women, an eye-catcher on every stage and a dynamic artist.